118th US Open – Shinnecock Hills (a.k.a. "Shinny")
An event steeped in tradition, history, and this year – strongly opinionated Long Islanders.
The weather was perfect and the Shinnecock rough was merciless. Unlike the PGA Tour – the USGA strove to "protect par" at the U.S. Open and purposely toughened course conditions. The pros were not happy and even
retaliated at times.

It was a family affair for Dustin Johnson, the early leader, with Paulina and Wayne "The Great One" Gretzky making their way around the course interacting with the patrons.

But it was the crowd that stole the show to the extreme frustration of Ian Poulter.
From Rickie Fowler's Bachelor "Par Tee" to the respectful chirping on the 18th tee on
Bloody Saturday
- the fans brought a New York atmosphere that was good natured but a bit more rambunctious than your typical tournament.
 
When Iron-Chested Brooks Koepka, the eventual champion, came through 18 with his lace-less sneakers, the NY crowd gave him big cheers as he outdrove Ian Poulter. The peeved Brit, who was clearly frustrated following the strong "U-S-A" chants on 17, took it out on the crowd with some unbecoming offensive language at the tee box.

While Ian Poulter exuded more King George IV circa 1812, his fellow Brit, the classy Justin Rose, came across as Winston Churchill circa WWII - disarming the slightly rowdy crowd with ease and charm and even a few fist-bumps following his swing.

Some highlights included hanging with Adrian Grenier (Vince from Entourage), chatting up Pat Perez at the 18th tee as he good-heartedly discussed his plans to kick the rear of the course director for the near-impossible conditions, and hearing golf pro Cam Wilson give the Rhoback performance polo a shout-out before throwing a dart on the 11th en route to a smooth birdie.

Check out the video below to see our full day out on the course and hear Golf Digest legend, Marty "Mr. Style" Hackel, drop some knowledge about the only hole that Jack Nicklaus ever lost a golf ball.

Someday Bryson, someday…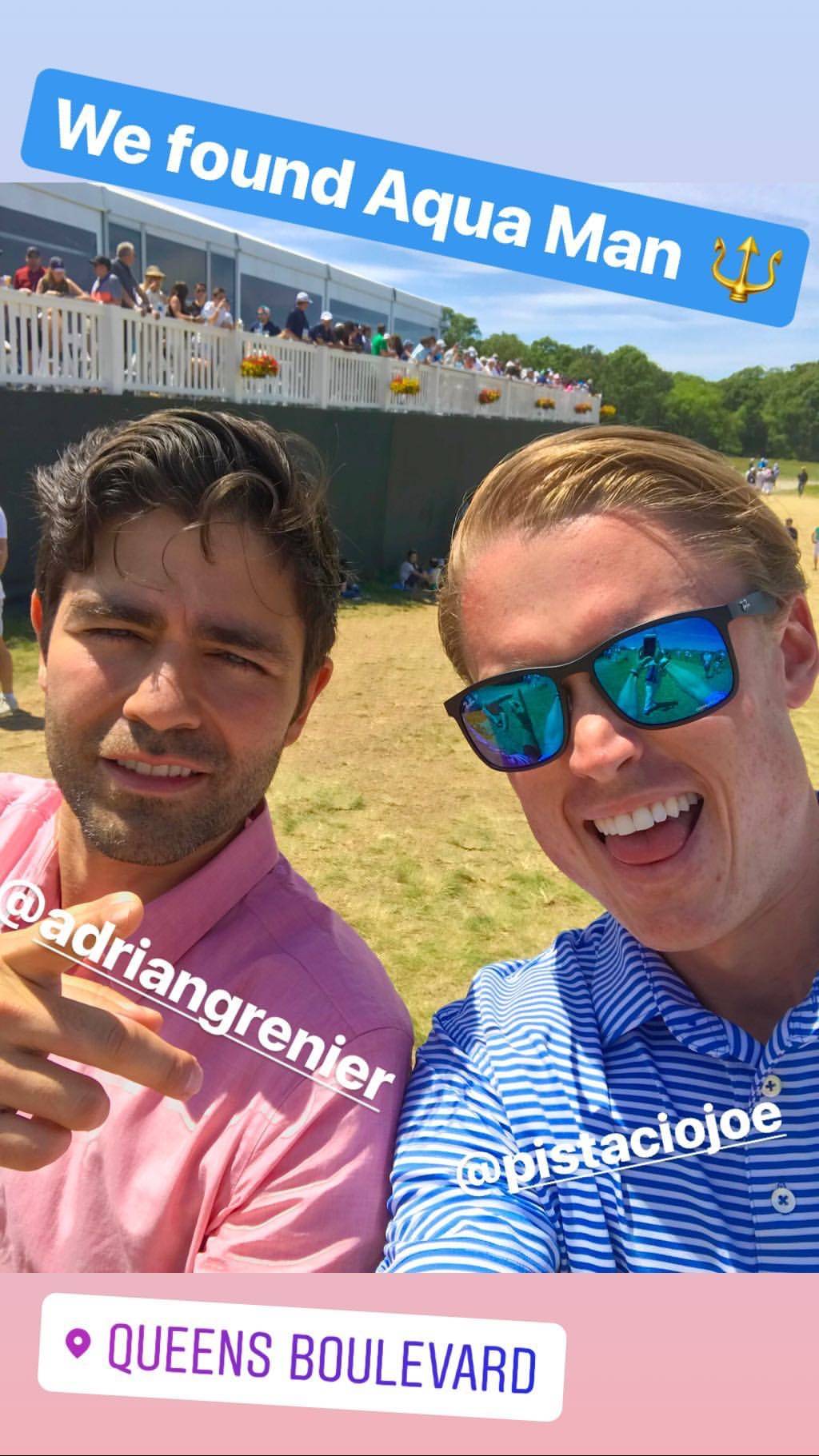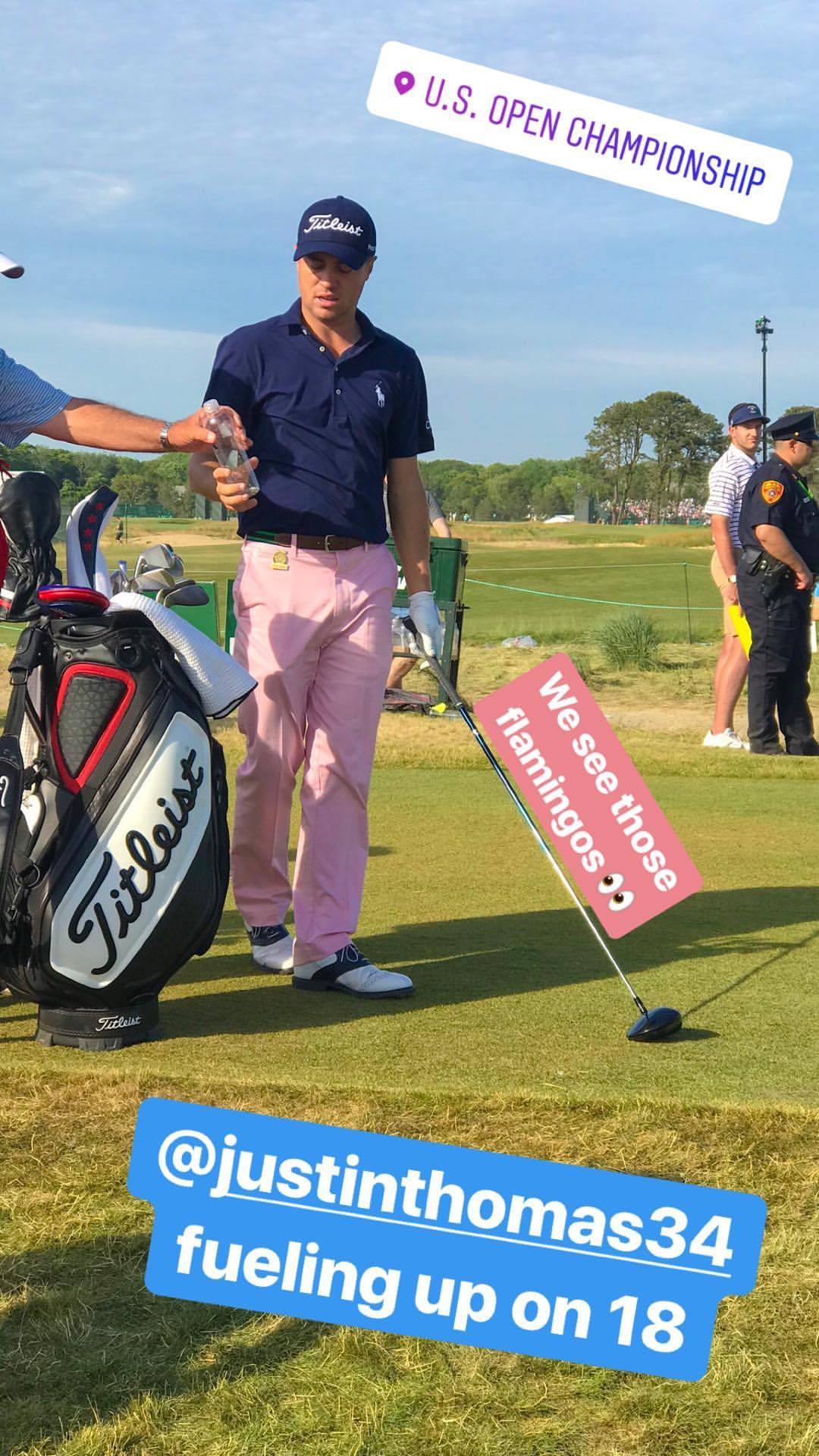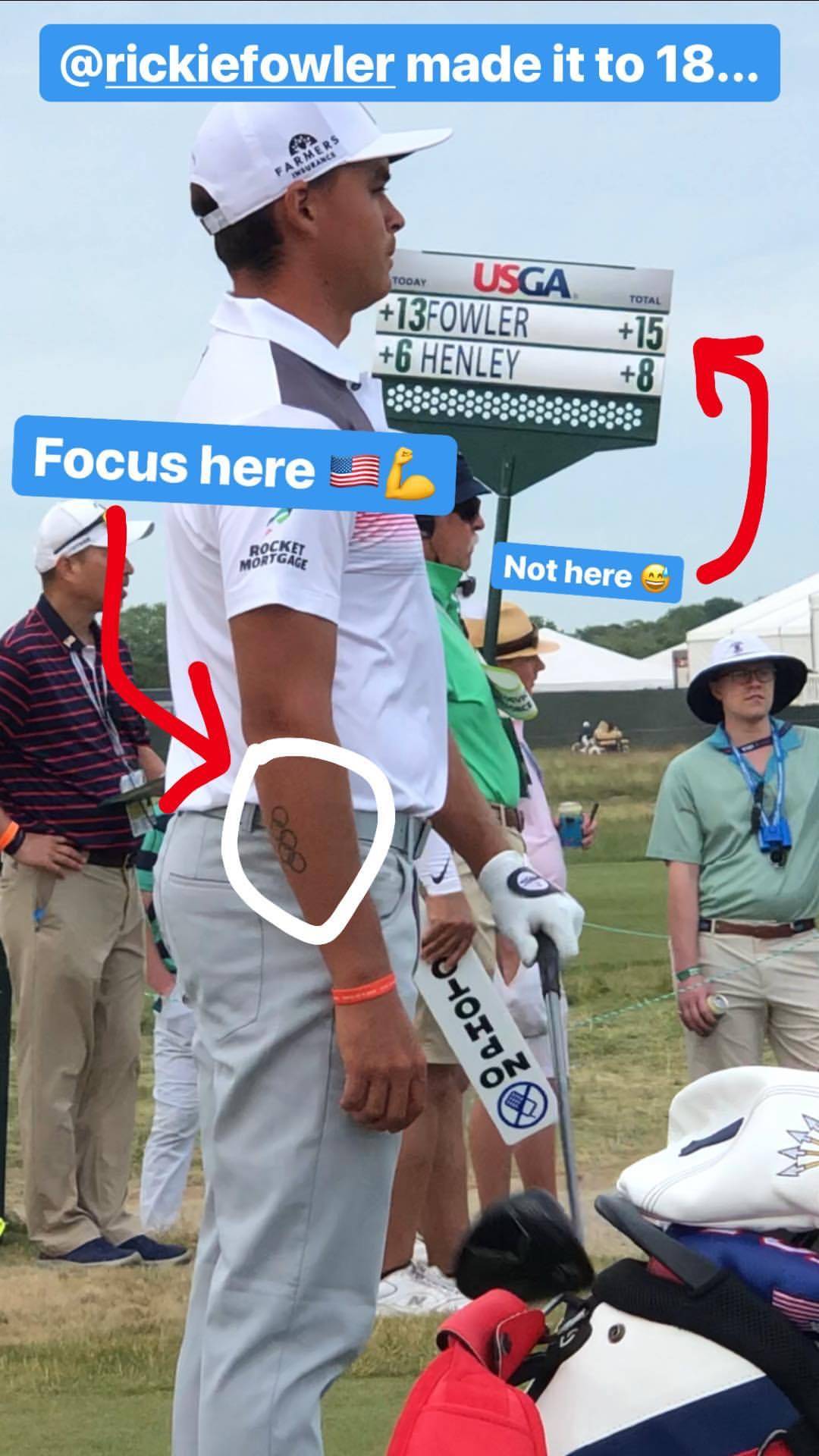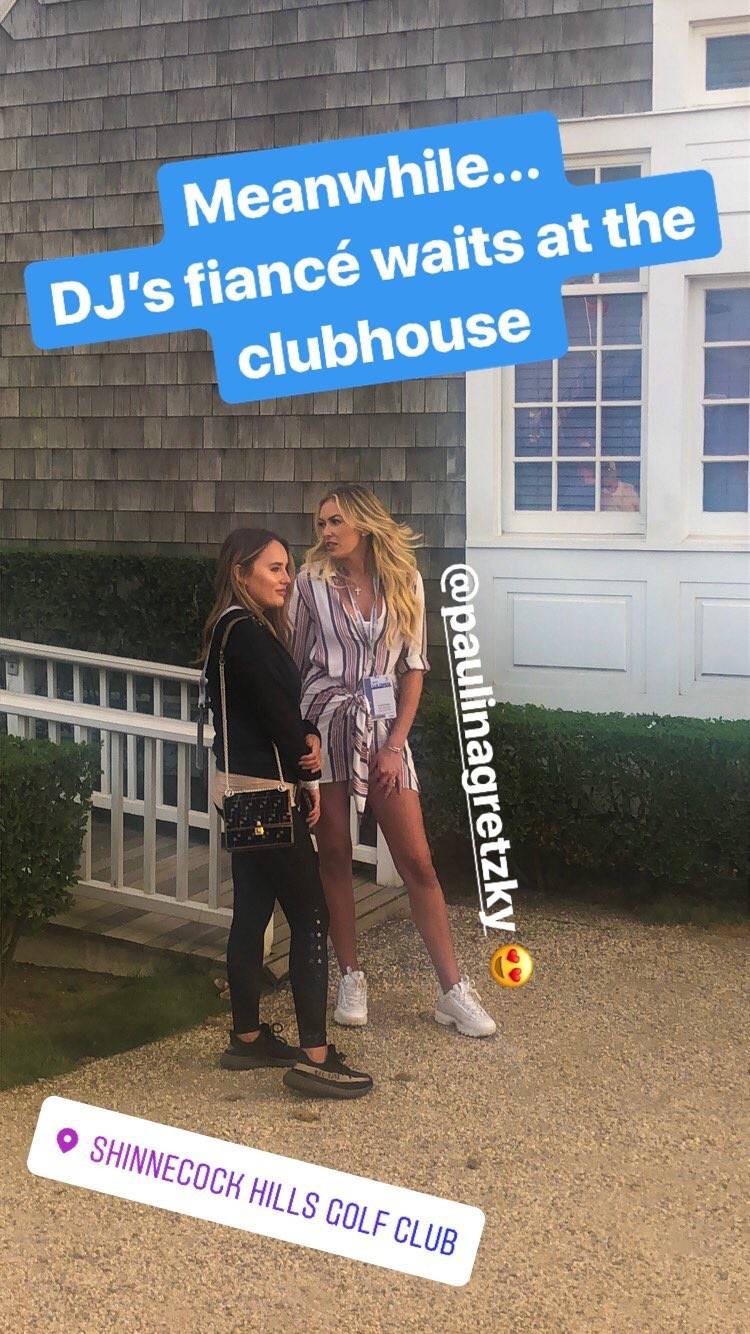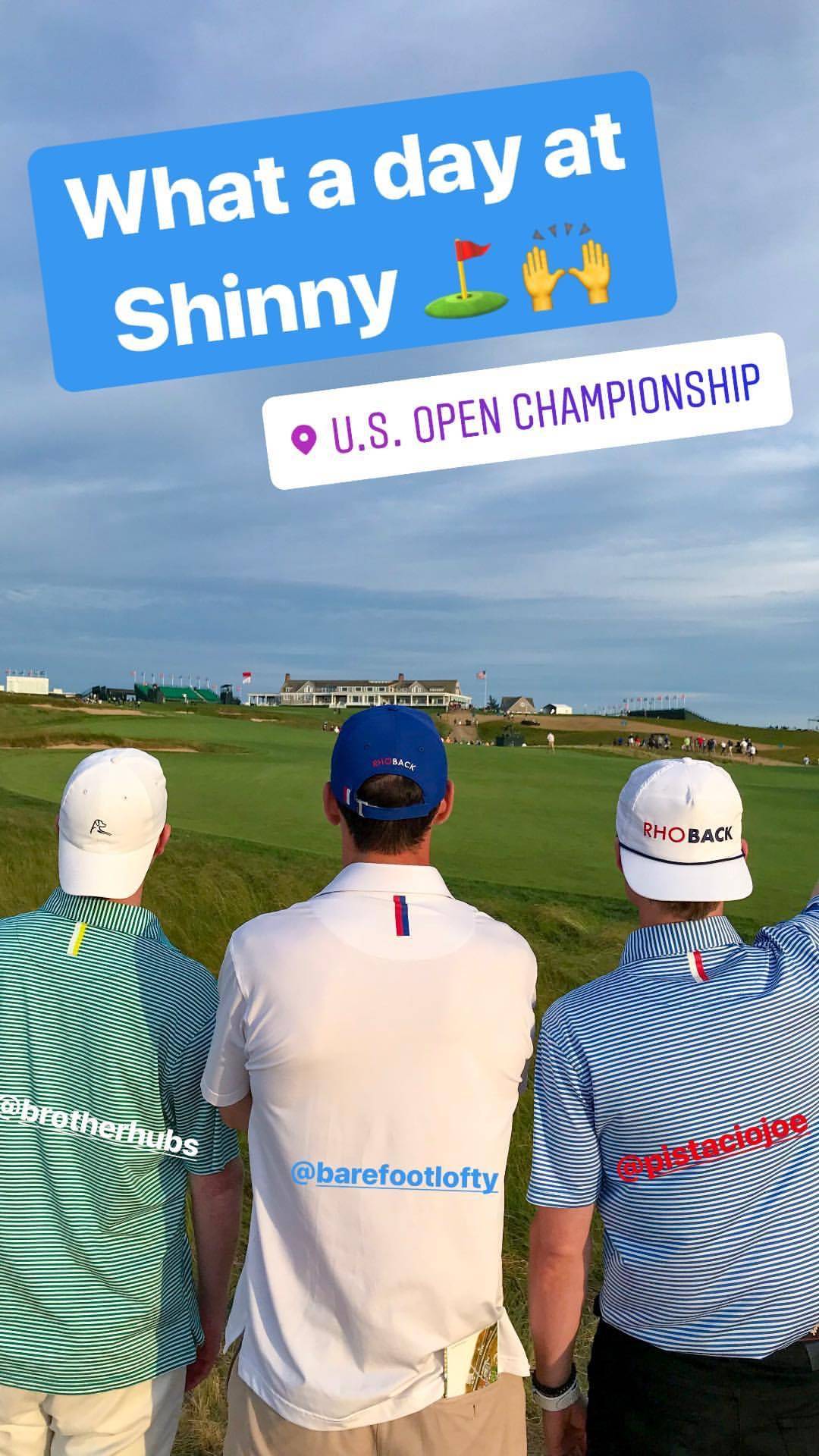 Extra shout-out to the USGA for hosting, Pistachio Joe, Murph, Shehatatata, Ward, Jack, Tracy, Lily, Bunker, Sheelia, Bill, Anne, Tom, Ryan Hutchison, Ben Walter, Brian Cimons, Adam Koeppel, Aly Bori, Hamptons Magazine, the NY fans, the Suffolk and South Hampton PD, the LIRR for building a trendy "pop-up" train station, and all the patrons rocking ridges out on the course. And the USGA tournament director responsible for the pin placements…
---