International Women's Day
Rhoback Fam,
Happy International Women's Day!
We wanted to take a moment to thank and celebrate all of the unbelievable women in our lives. From our female team members, to our amazing female athletes and ambassadors, to the thousands of female Rhoback customers who live the #craveactivity lifestyle, to our moms, sisters, families and friends – Rhoback would not have grown to the special community it is without you.
In particular, we wanted to use this occasion to recognize and spotlight our co-founder, and co-owner, Kristina Loftus (who does not know we're writing this blog). This is a long overdue appreciation post for the strongest entrepreneur we've been so lucky to work alongside for the last five years (and many more!).
For context, there are three cofounders/owners at Rhoback – Kristina Loftus, Kevin Hubbard, and Matt Loftus. We started the brand in 2016 with no money and no experience but were lucky to have overwhelming support from our friends and families, incredibly strong belief in each other, and an undying passion to build a special community while disrupting the men's activewear market. Because of your help and support, we've grown this community without any investment and without raising any money – allowing us to stay true to our brand vision (without cutting corners for the sake of profit). We've bootstrapped the business in every way possible and slept on rare occasion.
Kristina was the first of us three to work on Rhoback full time. Our first two years in business, she led our "Rhoback Tour" around the country and logged more than 25,000 miles on the road spreading the brand. She drove a truck with Bunker (our dog) in the front seat, and our pop-up shop camper in tow around the country, stopping at events and retail centers to sell shirts – occasionally sleeping in our wooden camper on the road to save money. She packed our mobile printer to fulfill website orders and drop off packages at post offices on the road to make sure we never kept a customer waiting more than 24 hours to get a shipment out. She often says, most of our early customers we met on the road only purchased from our pop-up shop because they felt bad that we slept in the camper to save money. They only later learned they liked the product!
There is no challenge, obstacle, or new technology that she can't overcome. Kristina set up Rhoback's website from scratch, learning code late at night. In the early days, she learned she could avoid spending money on a photo light-box by waiting till the sun was at its highest point in the sky to take product photos on white bed sheets outside. She taught herself Adobe Photoshop and Illustrator so she could design our products. She set up and manages our growing fulfillment and customer experience teams. She learned and then taught us Adobe Premiere so we could all edit videos and create content. If you've ever read any of our emails, they are 100% Kristina's work.
As you can probably tell – Kristina is a doer. She has always preferred to do instead of talk. Her "doer" attitude is the reason Rhoback is what it is today, and even got off the ground in the first place. It takes working at Rhoback to truly understand Kristina's impact. No matter what we say, we'll never be able to do her work justice.
On top of Kristina being the best entrepreneur we know, she is also one of the most creative people we know with a hilarious sense of humor. You can get a small sense of this on her IG (@rhobacksteens), whenever she has time to post IG stories!
Kristina, we are so lucky to be your cofounders. Thank you for making Rhoback what it is today and such a special place to work. We have learned so much from you and we will continue to learn so much from you as we grow the Rhoback family.
Last, special shoutout to every female entrepreneur. Please keep breaking barriers and disrupting your industries. We are quickly learning it takes a woman to disrupt a men's market.
Sincerely,
Kevin & Matt
Rhoback's other two cofounders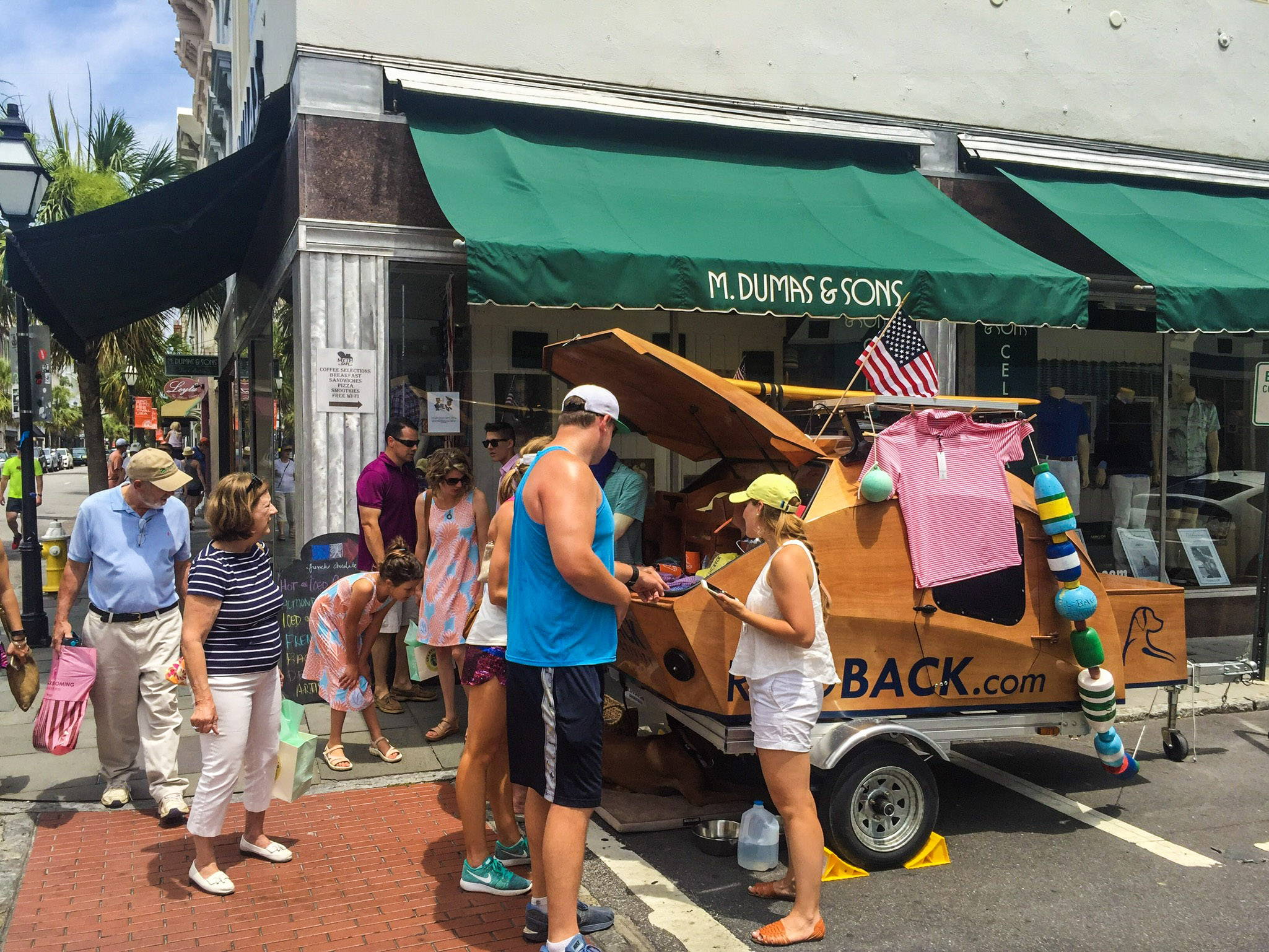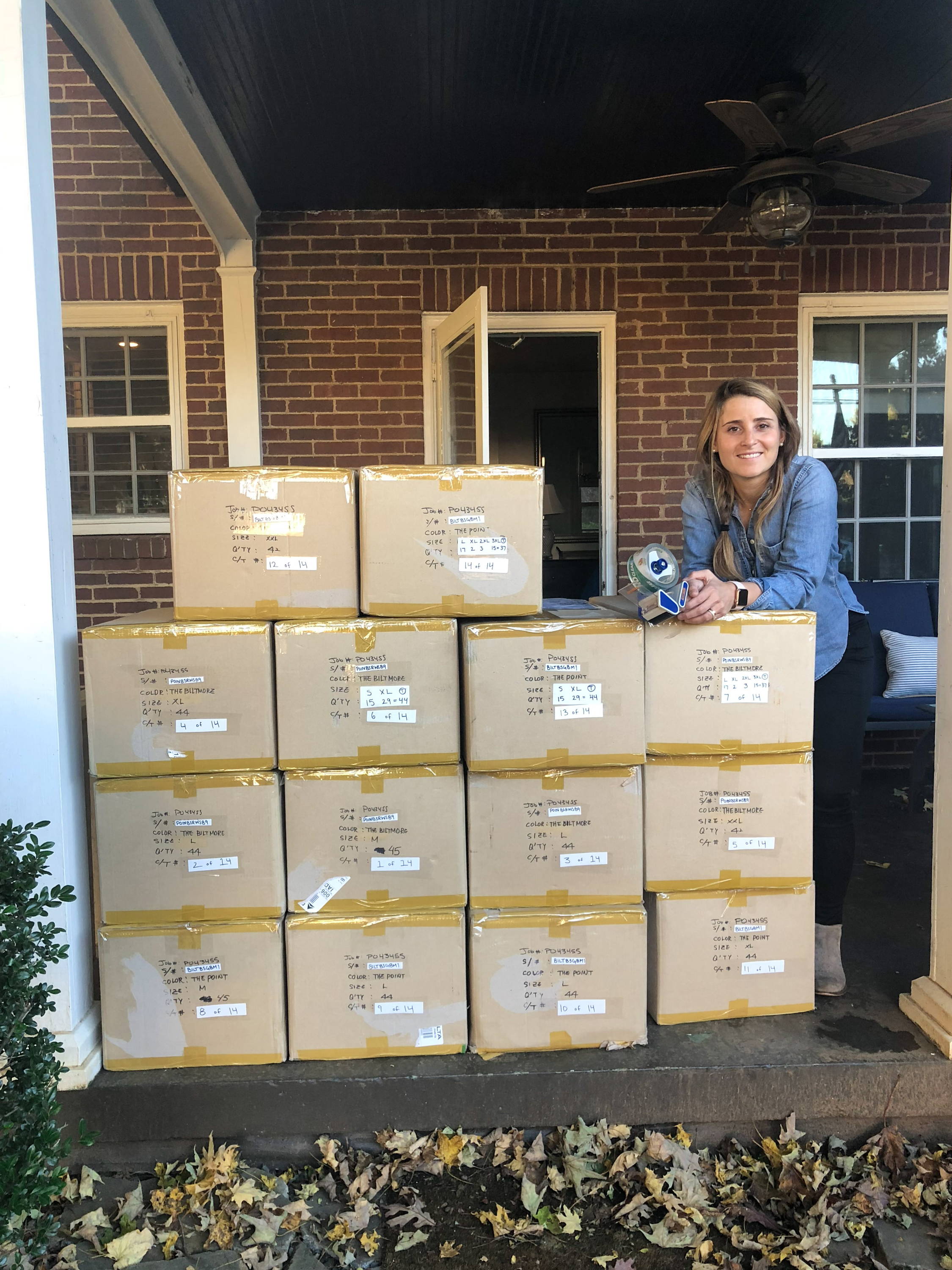 ---
5 comments
---
---