Rhoback Activewear Women's Drop
In 2016, we launched Rhoback with men's performance polos and t-shirts. As we grew, so did our product lines and designs – releasing performance q-zips and vests, followed by performance hoodies, joggers, and shorts. One thing remained consistent: our early products mostly spoke to men.
We're excited to change that.
For nearly two years, our product teams have been working diligently on a line of active-friendly products for our female customers. With the release of our women's jogger sets, active skorts, and now the active dress, we aim to build a collection fit for the women who have supported us since Day 1 and the many women we have yet to speak to.
Thank you in advance for supporting our launch into women's activewear – we are so excited to hear your feedback.
The Women's Active Dress
The Rhoback Active Dress is sporty and functional to match your active lifestyle. With new "GTG" technology, it allows you to keep the dress on when you are on the go and "got to go." Built for comfort, the adjustable straps lead to a more personalized fit, while the built-in shorts liner features hidden pockets for your belongings when you're on the move.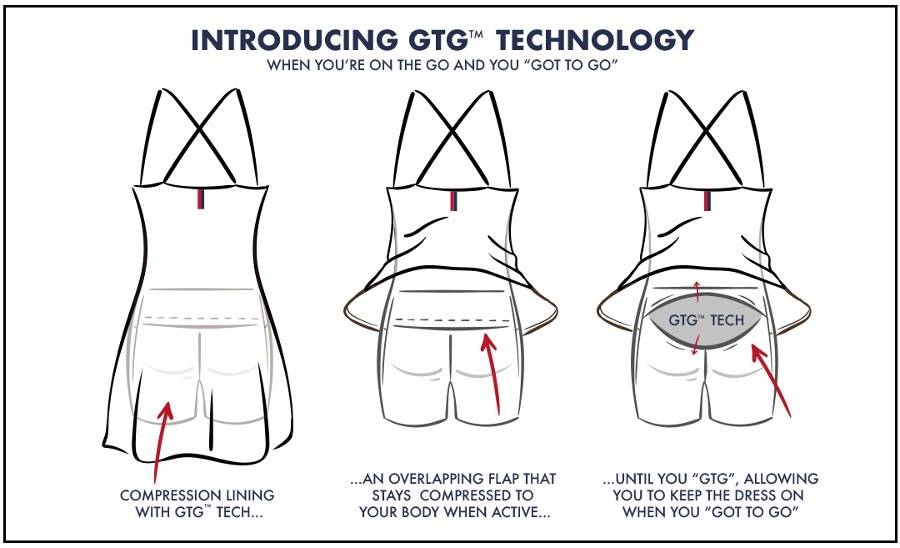 The Women's Jogger Set
The Women's Jogger Set pairs our women's performance hoodie with our newly developed matching jogger in the same incredibly soft fabric. They are designed to be worn as a set or on their own. These pieces are both made for supreme comfort and equipped to keep up with high-intensity activity with moisture-wicking fabric, breathability, and four-way stretch.
The Women's Active Skort
The Rhoback Active Skort is lightweight and breathable to match your active lifestyle. The built-in shorts liner has an elastic strip to keep them in place along with hidden pockets to secure your belongings. This skort is made for activity, whether it be a game of tennis, a walk, traveling, or on the move around town.
---