Hey, how are ya? How ya doin? My name is Nick Cassano, otherwise known as @nicky.cass on social media. I'm passionate about making people laugh, crushing weights, the golf course, and absolutely chowing down on a juicy cut of steak.
There is one common undertone with everything I am passionate about and that is that each one of my passions creates memories. You don't remember the day; you remember the feeling. You remember the laugh that was so good it made your stomach cramp and in that moment nothing else mattered or could be thought of because you were too busy experiencing the purest form of happiness.
You remember the celebration after you drain the 12-foot birdie putt that kissed the bottom of the cup to win the scramble. You remember the first time you slapped 2 plates on the bench and how good it felt to lock out that first rep. And you remember that steak you ate with your buddies that was so good not a single one of you said nothing as you all chowed down like kings.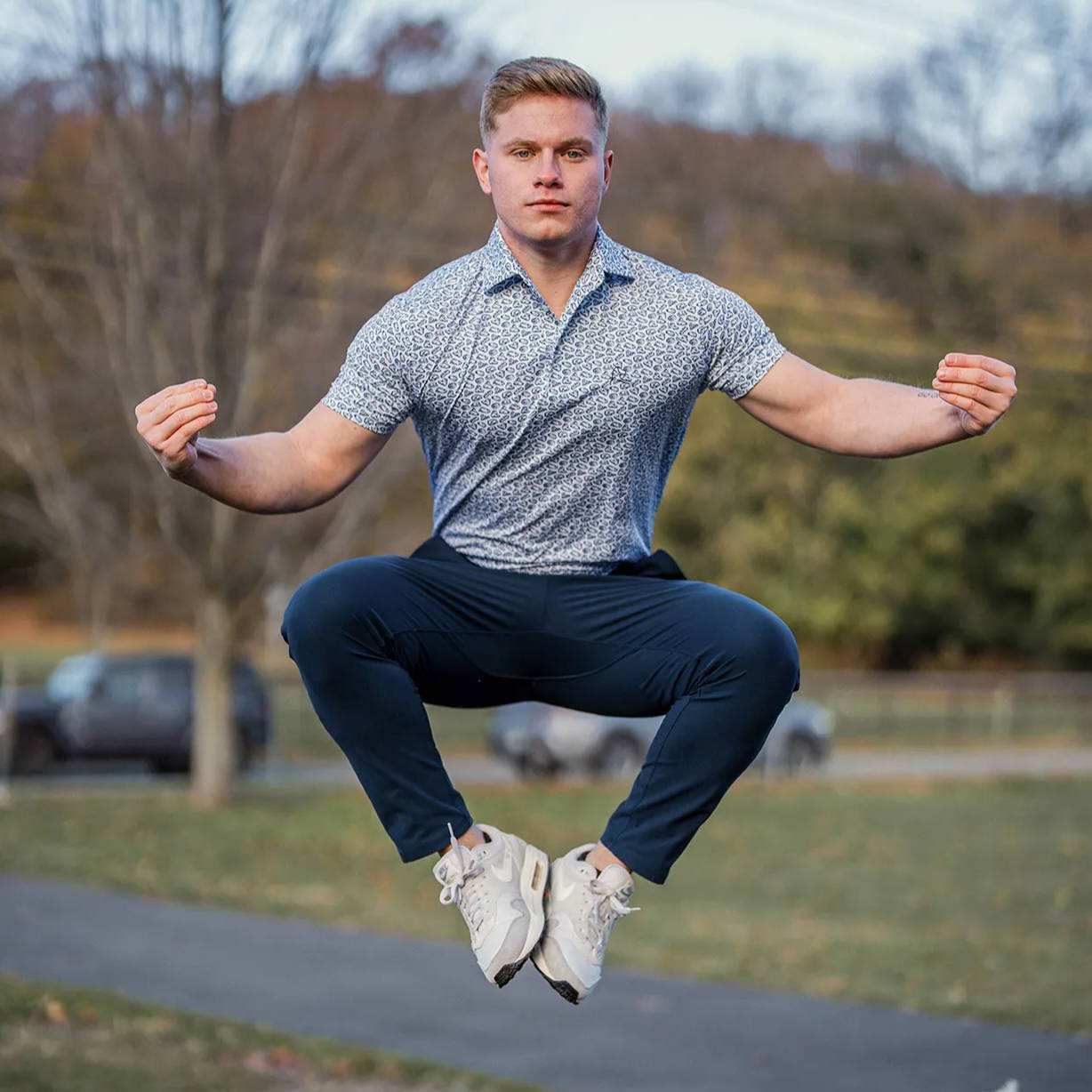 Here is the Moral of The Nicky Meats Polo:
If you are passionate about something- even if it's as weird as eating steak, then that is the only re-assurance you need to get your ass out of bed in the morning. If you love something, do it as much as you can, and as often as you can.
I want to give a huge thank you to Rhoback for letting me express my passion (and hopefully your passion) of steak through working together on the collab, and understand that when you choose to rep The Nicky Meats polo on the course, at dinner, or anywhere else a good time awaits that this polo was made with passion, out of passion.
Love yas.
---