The Rhoback Untuckable Performance Button Down
This one's a special one. We've been working on perfecting this shirt for over a year and cannot wait to share it with you all. There are two lines from our creed that really drove the design and feel. We hope you enjoy it as much as we did creating it.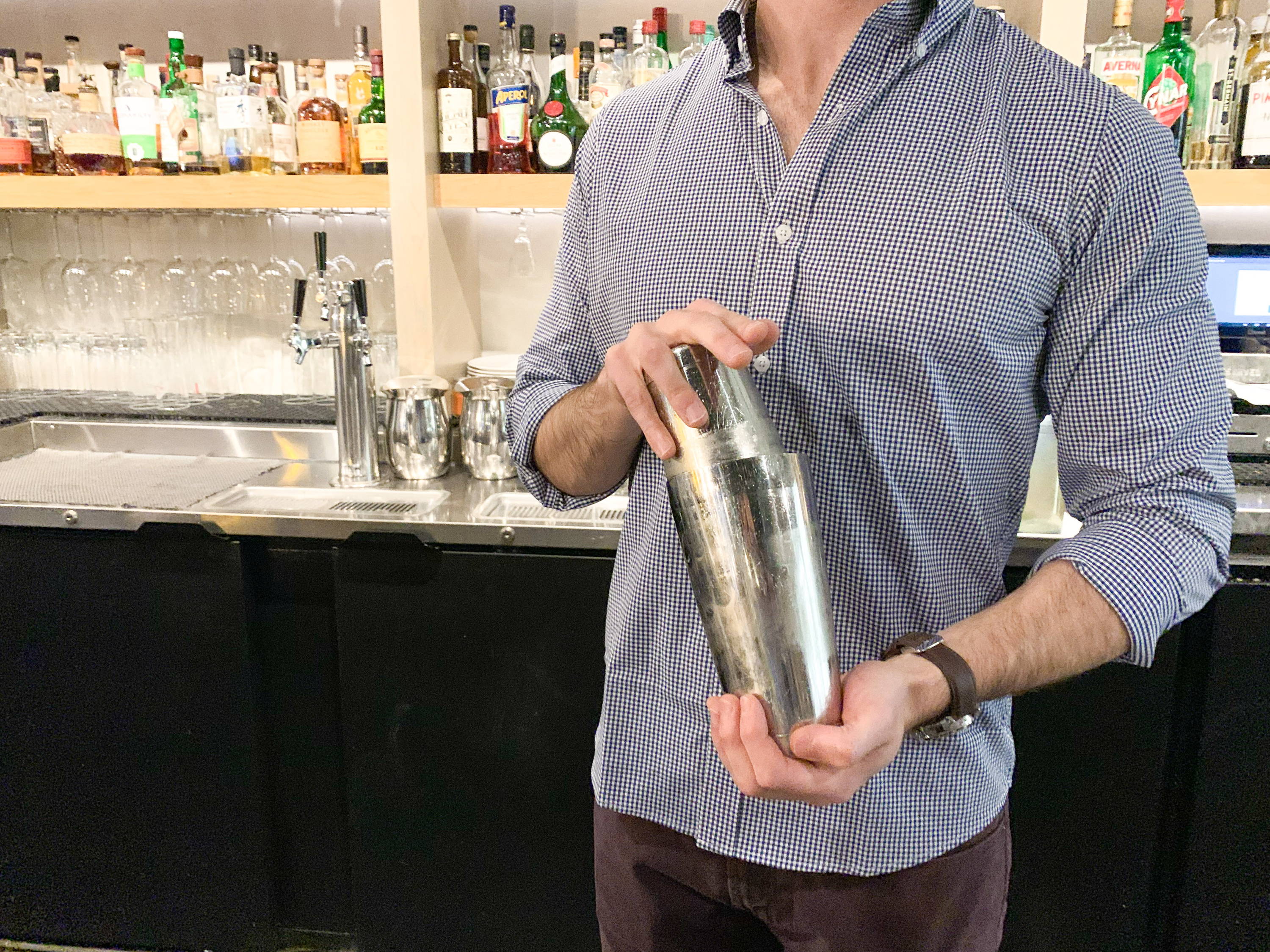 "We believe a sweaty cotton shirt is too heavy a burden for anyone to bear."
When it comes to creating the perfect performance button down it all begins with the fabric. Below are some of our favorite fabric features:
Soft as a Feather – It's so soft you'll want to sleep in it. With 45% of the performance button down made of Nylon 66, you'll be hard pressed to find a softer, more comfortable performance button down.
Moisture Wicking Performance Fabric – You can't have a performance button down without the latest in performance fabric wicking technology, and we've developed just that.
Stretchy AF – An unforeseen pick-up basketball game, a falling stapler in the office, a cocktail glass sliding across the bar – you really never know these days when you'll need to jump into action. Luckily, this fabric will provide that extra bit of stretch for that #craveactivity lifestyle we always try to live by.
"We believe the same shirt should be ready to hit the town that night."
This more than anything drove the design and look of these untuckable performance button downs:
Untuckable Modern Fit – Finally, a men's performance button down designed to be untucked that looks sharp. (P.S. - you can still tuck it in if you want!)
Sewn in Ridge – Newly designed sewn-in ridge to provide a sharper look for the office or date night.
"Feels Like a Friday" –

Most importantly, these untuckable performance button downs have that "Feels like a Friday" feeling that we all know but is sometimes hard to put into words. They are happy hour weekend ready.
Thanks for reading up on our new untuckable performance button downs! We hope you enjoy them as much as we enjoyed creating them. As always, Keep Craving Activity!
-Team Rhoback
---
1 comment
---
---