President Bush Wears a Rhoback Mask to the Inauguration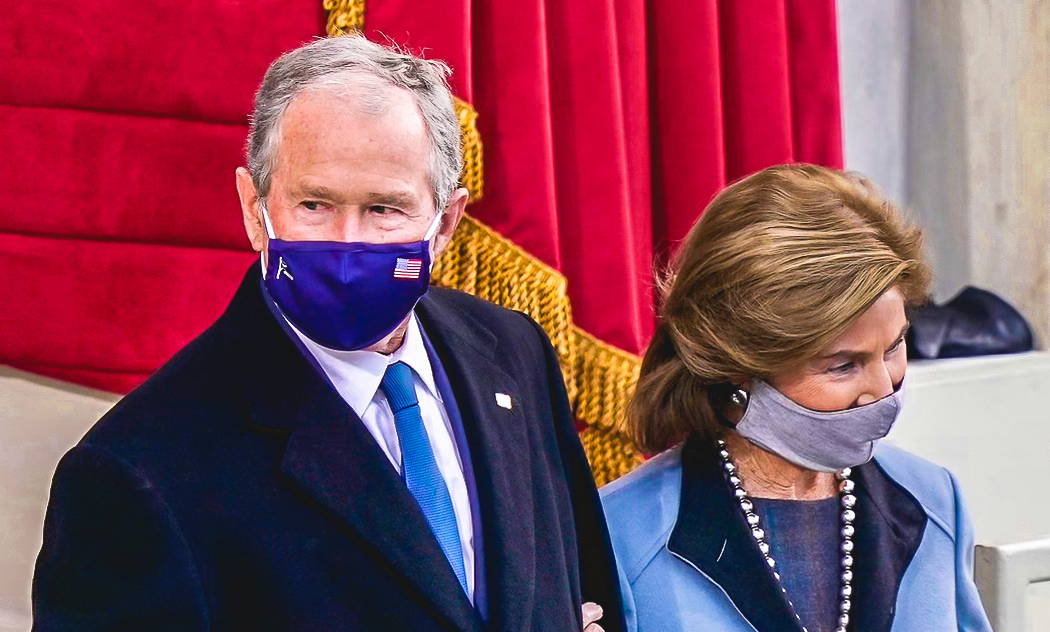 Last month, like many other Americans, we tuned in to watch the Presidential Inauguration. We watched as our current and former representatives and leaders joined the inauguration stage – all were sporting the new norm – face masks. But one former president, to our complete surprise, was rocking a familiar mask – the same mask that many of us showed up to work wearing that very day.
We were speechless and stunned as we watched former President George W. Bush enter the stage wearing the Old Glory Mask. We were humbled and honored. For a small Charlottesville-based brand, it was unbelievable to see our product on the world stage, especially in a way that encourages mask-wearing.
We have been fortunate to have such an incredible customer base that has allowed us to give back as we grow. Since the beginning of the COVID-19 pandemic, we have had the opportunity to donate to first responders, hospitals, service workers, and educational institutions. We were also able to produce and sell over 200,000 masks, at cost, at the start of the pandemic to help curb the spread of the virus as quickly as we could.
When we originally set out to produce these masks almost one year ago, we designed them with the American Flag on the front to represent that collectively as a nation we are stronger than any challenge that comes our way.
It was very special to see that message of national unity and resiliency displayed to the country.
---
5 comments
---
---