This year's HBO Hard Knocks has been capturing the Cleveland Browns' preseason as they pursue a comeback revival following their disappointing 0-16 record last season.
The #1 draft pick choice of Baker Mayfield has re-ignited hope for fans of the Orange and Brown.
But it wasn't Mayfield that caught the eye of Team Rhoback or the nation – it was a fourth string quarterback named Brogan Roback fighting for a place on the team!
Outside of the missing "h" in his last name, we couldn't think of a pro-athlete who could better represent the #craveactivity lifestyle. He was born with the name!
Brogan quickly became a fan favorite, and nationally beloved, as he worked hard as the underdog to gain a spot on the roster. Never giving up, putting in the reps, and always cracking a smile, Brogan showed us what it means to work hard and not give up on your dreams.
Most NFL teams keep two, maybe three quarterbacks on the roster, so it was an uphill climb from the get-go. That never deterred Brogan though, who in the last game of the preseason finally had a chance to prove what he's got. And prove he did…
Brogan threw for an impressive 130 yards and a touchdown, outperforming even Mayfield in the game against the Lions.
Despite the success on the field and high praise from Coach Jackson, the roster was simply not big enough to host four quarterbacks during the full season.
In classic R(h)oback style, Brogan is already back on the field getting reps in at his alma mater as he works to find a new team to call home in the NFL.
We couldn't be more pumped for him, and know his biggest days are ahead.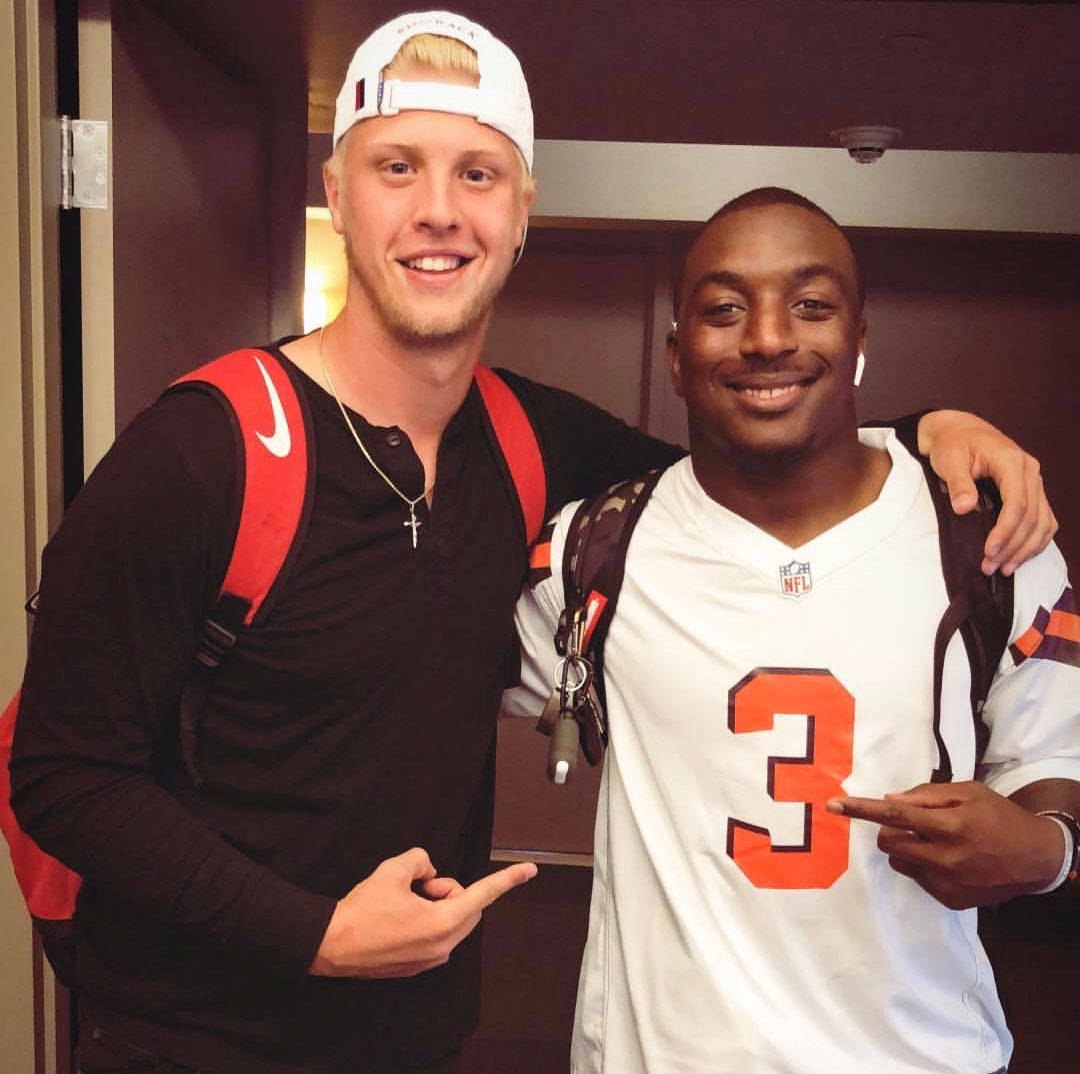 ---