The Azalea: From Idea to Polo
In light of the postponement of the greatest week in sports, we struggled with whether or not to release The Azalea polo – a polo inspired by the beauty of what is Augusta. We ultimately decided, the azaleas will still bloom and thus, The Azalea will too.
This polo features a flurry of pink azalea flowers, that same pink we're so used to seeing on the 13th hole in the month of April. The green backdrop reminds us of the perfectly manicured fairways and makes us want to say, "Hello, Friends" every time we see it.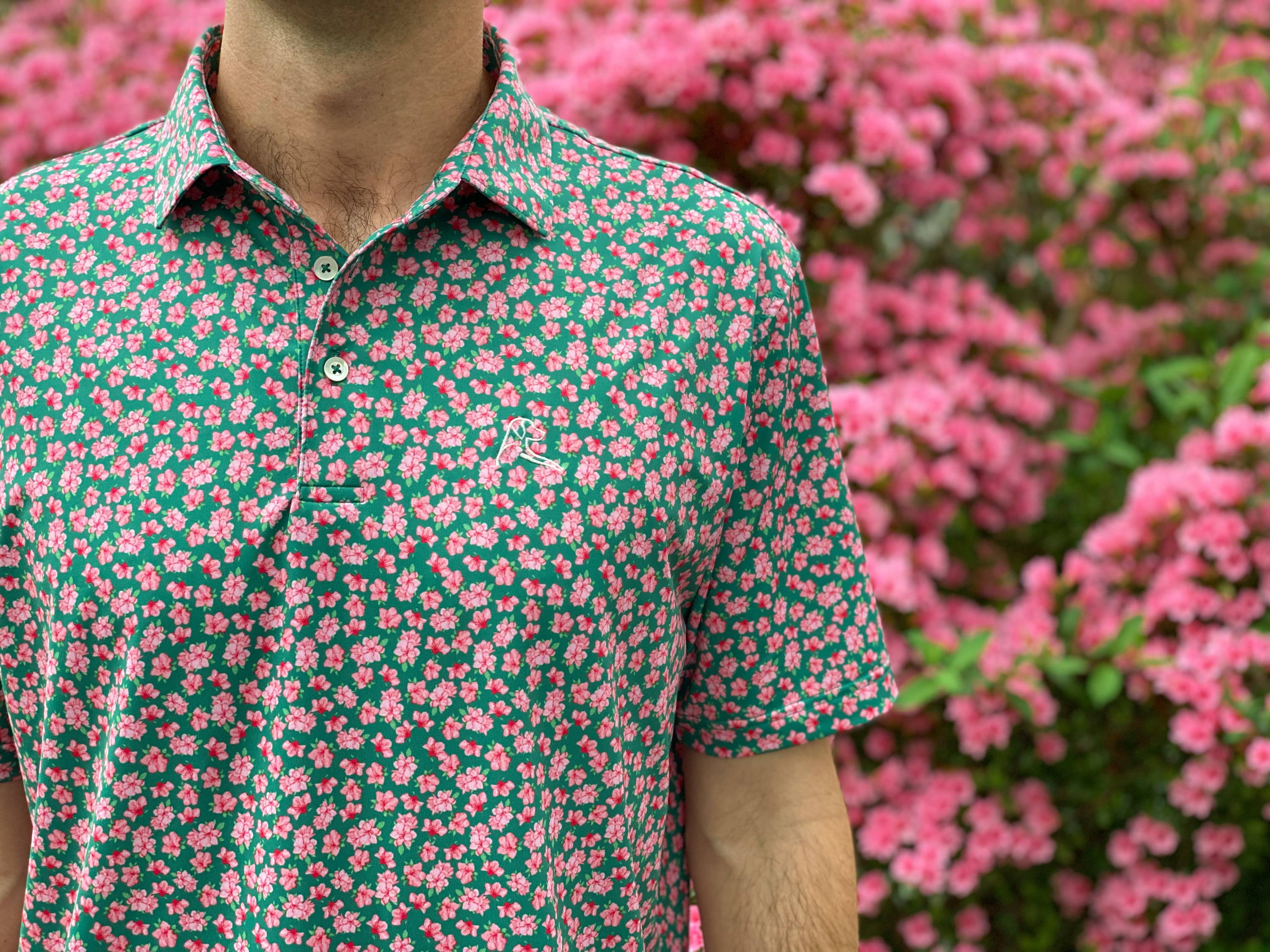 To capture the beauty of the azalea blossoms, we knew we needed the help of an artist. We enlisted the expertise of our good friend and talented artist Taylor Near at Mulberry+Elm, best known for their stationary, wedding invitation, and logo designs.
Taylor took our idea and brought it to life through what started as a free-hand sketch and what eventually bloomed into delicate watercolor blossoms.
---
6 comments
---
---