My first job was working as a Cabana Boy at Sun & Surf Beach Club in Atlantic Beach, NY.
It runs in my family – my dad and uncles were cabana boys at the Surf Club, my brother at the Silver Gull, my cousins with me at Sun & Surf. When you grow up in a beach neighborhood like mine – working at a beach club is a rite of passage.
And man, was it the best job ever. Long hours for sure, setting up the cabanas each morning, bringing chairs to the beach, filling foot buckets, unfurling American flag after American flag in the hot summer sun… But nothing could beat being outside and working at the beach.
The comradery, the tips, the stories, the laughs. Summer was a dream!
This unique culture, not very well known outside these beach coast towns – was the inspiration for The Flamingo Kid summer polo!
The Flamingo Kid was a 1984 hollywood blockbuster about a working class boy (played by Matt Dillon) who takes a job working at El Flamingo Club in Queens. The movie provides a fun snapshot of the beach club culture and the characters and life lessons teenagers for years have learned working there.
Special thanks to Tom August, the original cabana boy, who took the time to show us the official movie poster and shared stories about filming the movie at the Silver Gull.
Here's to the Flamingo Kid in all of us!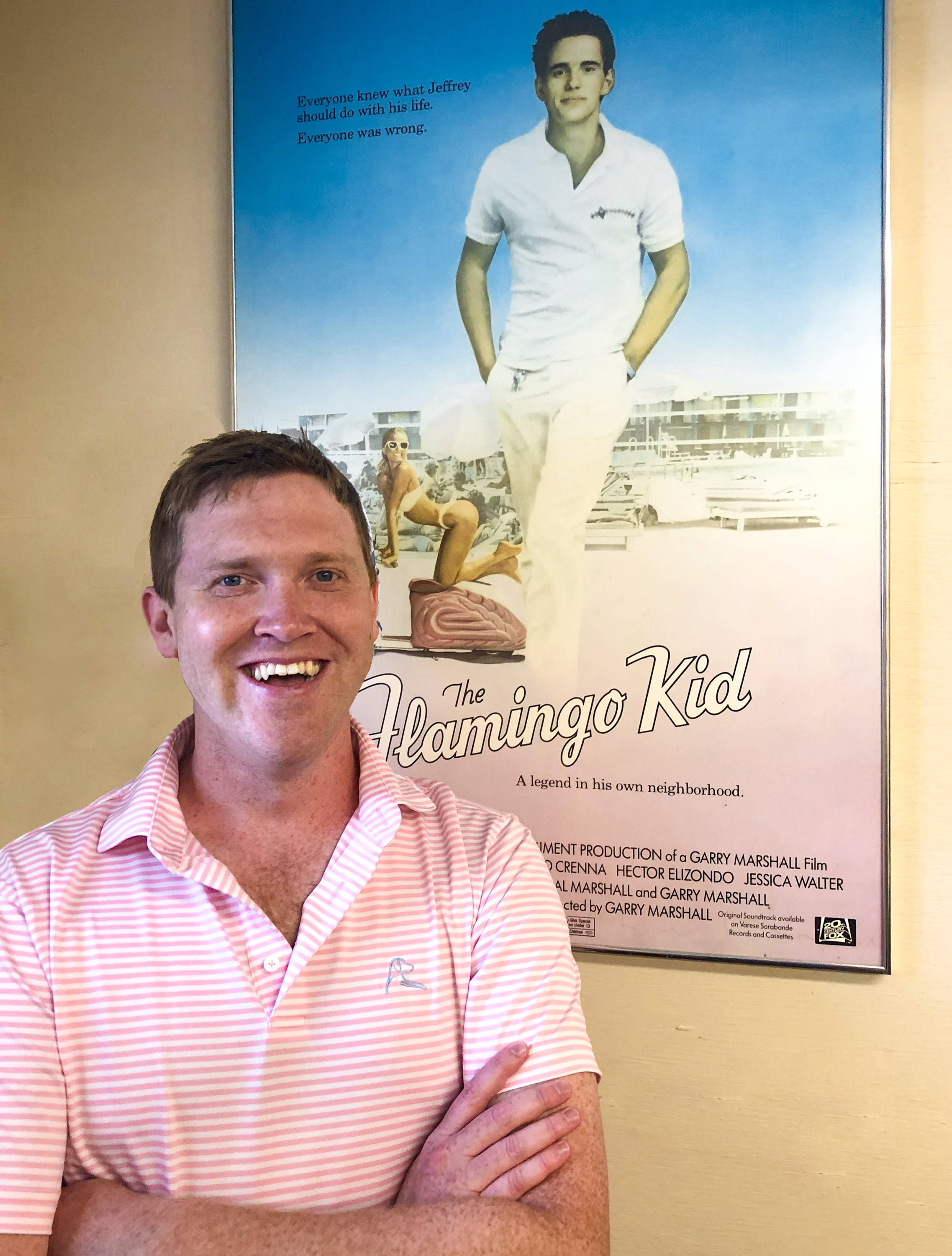 ---
1 comment
---
---