We believe in building things
Whether it's the boards we paddle on, the tables we work on, or the wooden bottle openers we rely on – here at Rhoback we believe that building things is a way of life.

So when we decided we were going to go up and down the East Coast introducing Rhoback to new people, towns, and cities– we knew we had to create something special.
Renowned for their woodworking skills, we heard about their amazing Teardrop Camper and knew we needed to build one. The Team at CLC was absolutely amazing – after sending us their build-it-yourself kit it was time to get to work!

But first, we had to place a call to a seasoned woodworking veteran – Lofty's Dad – to take the lead on the project.

Lofty Sr. is the master woodworker at his shop – Daufuskie Wine & Woodworks – located on the secluded Daufuskie Island in South Carolina. Luckily, he agreed to put his other projects on hold to lead the camper construction.

After many hours of sawing, plying, and varnishing in Mike's shop – "The Rhoadie" was built.
Fitted with a queen-sized bed, solar panels, and a pop-up 'galley' back – The Rhoadie has already traveled over 18,000 miles with many more to come!

Keep an eye out for our emails on where the Rhoadie will be next!
Cheers,
Team RHOBACK
P.S. Thanks again to Chesapeake Light Craft and Mike for bringing The Rhoadie to life!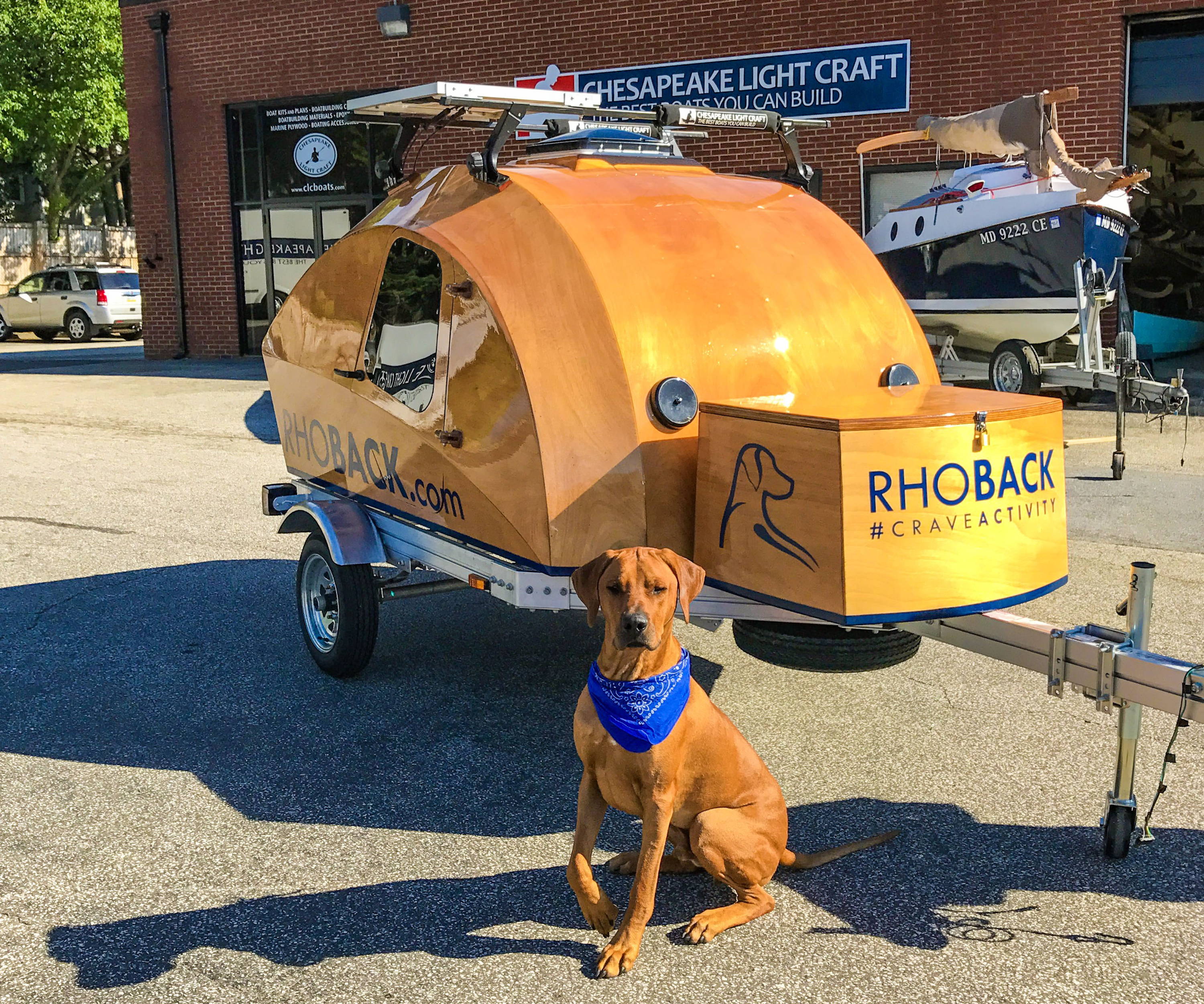 ---