Helping Fight Cancer with The V Foundation and Quenton Nelson
With over 100 different forms and an estimated 19 million diagnoses in the United States by 2025, cancer has impacted most everyone to some extent. As the second leading cause of death in the U.S., this awful disease continues to find its way into people's lives, but the fight against it is only becoming stronger.
We are proud to partner with The V Foundation for cancer research and NFL All-Pro Offensive Lineman, Quenton Nelson (pictured right), as part of his Blocking Cancer initiative, to create a polo that will help with the fight against cancer. Founded by the late, Jim Valvano, The V Foundation has been leading cancer research for nearly three decades. Accelerating research will change the course of cancer. The cancer death rate for men and women fell 32% from its peak in 1991 to 2019. That translates to 3.5 million fewer cancer deaths.
As someone whose family has been personally affected by the disease, Quenton has always been passionate about helping in the fight against cancer. Using Jim Valvano's legendary speech as inspiration, Quenton has implemented the "Don't Ever Give Up" attitude to his life and career. Through his Blocking Cancer campaign, he has raised nearly $400,000 for cancer research.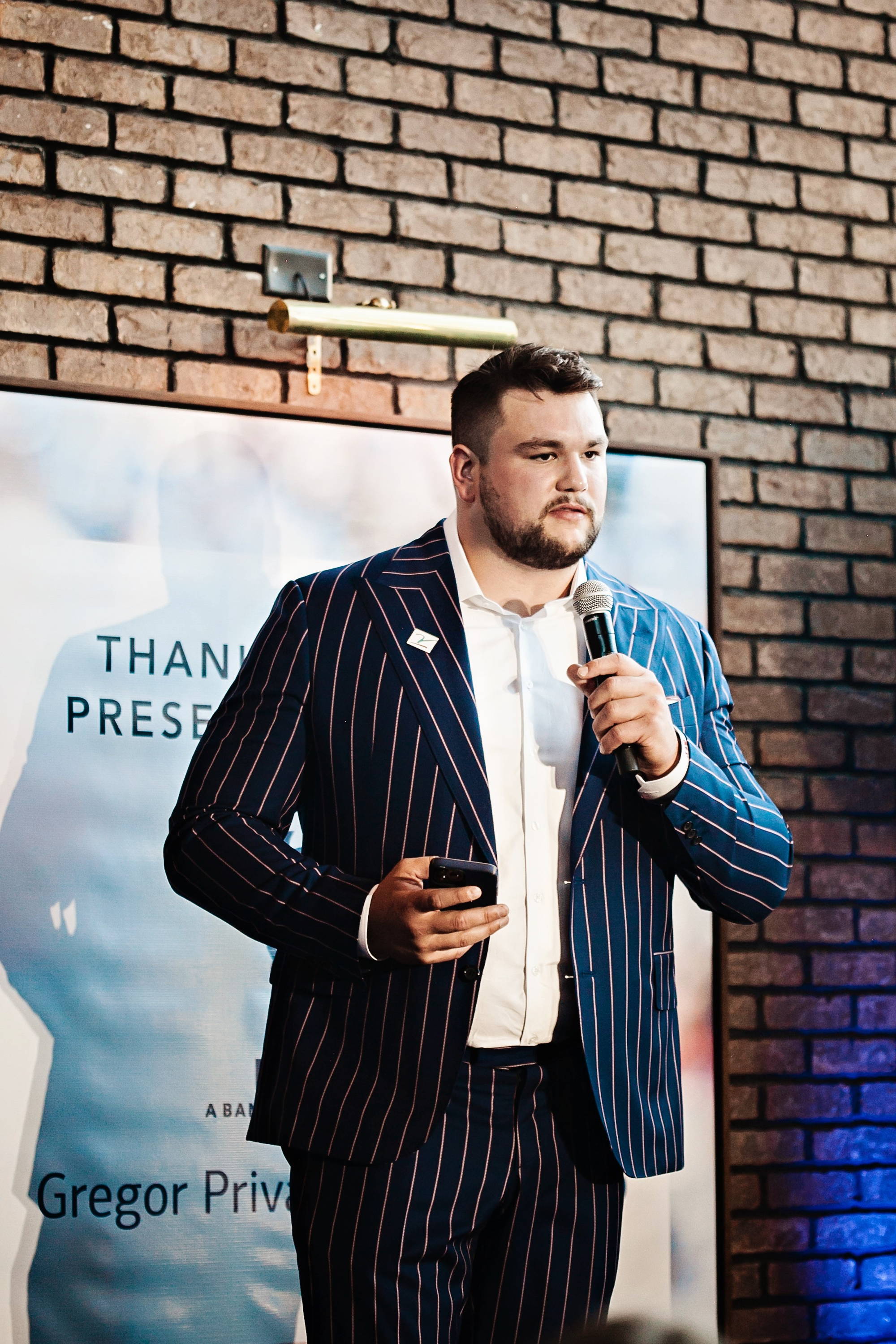 We will be donating 20% of all net sales from The Jimmy V Polo to Quenton's Blocking Cancer initiative and The V Foundation. If you would like to support Quenton and The V Foundation directly, you can click here. Thank you so much for your support in the fight against cancer.
---
---