Rhoback Performance Polos are designed for any activity.
We started with the best quality performance fabrics
made to transition seamlessly to the
links, gym,
court, office,
backyard BBQ,
and anything in between.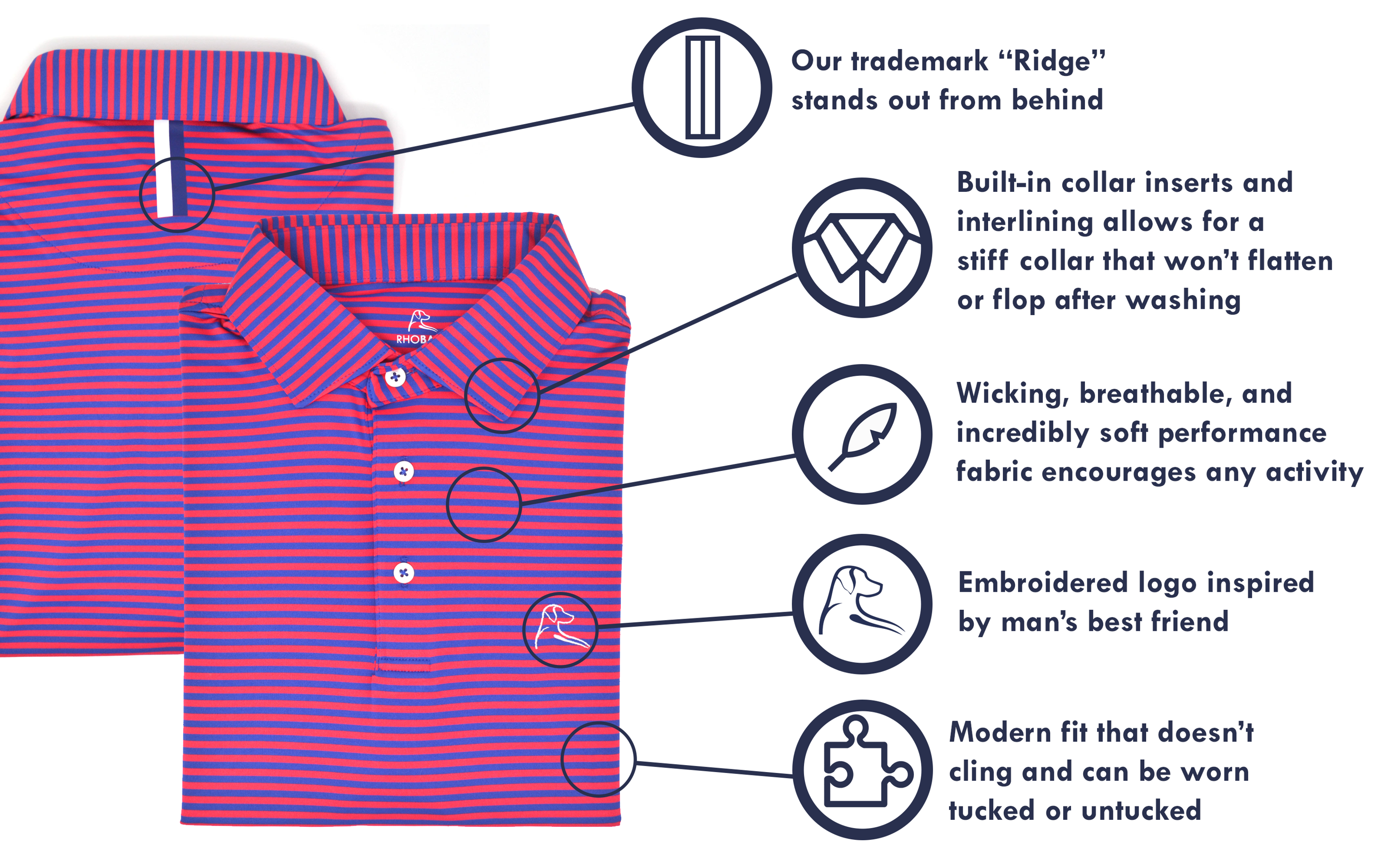 "Best Men's Shirts to Wear Throughout the Summer"
★★★★★
"I've been looking for a great polo that's both breathable and comfortable. This style and look are by far the best I've seen out there."
Gabe D. from GA, Size L
★★★★★
"These are my absolute new favorite shirts. Perfect for golf, the office, or causal dinners. Can't wait to buy more. "
Jack G. from TN, Size L
★★★★★
"This was the seventh Rhoback shirt I've purchased and I've just ordered two more. All different color combinations, love them all. Comfortable, great fit, not baggy but not restrictive either. Nice, stylish, practical polos."
Dean D. from VA, Size M
★★★★★
"I'm disappointed it took me this long to find Rhoback. The quality, both feel and fit, and superb. This shirt saw 44 holes of morning mist and afternoon sun at Bandon Dunes. Wicked moisture to perfection, not too loose and not too tight comfort all day."
Mark D. from CA, Size XXL
★★★★★
"What stands out the most is the collar, unlike any other it keeps its shape and allows working as well as playing in it...well done!"
Marty H. from SC, Size XL